Tax Planning
Tax planning means managing your financial affairs such that the amount of tax you pay is minimised as much as legally possible. The idea is that you pay all the tax you have to – but no more.
Optimising your tax planning unlocks enormous potential for your financial plan. In fact, getting the tax planning right is typically more important to your financial performance than just about any other aspect – including things like choosing the right investment. A good investment can become a bad one if you find yourself with a bigger tax bill than you needed.
Australia's taxation system is deliberately designed to encourage people to do some things and not do others. This means that when we take advantage of quality tax planning we are actually doing exactly what the community wants us to do.
That said, it can be difficult to know exactly what the community wants you to do! Australia's taxation rules are complex.
This makes it imperative that you seek qualified, quality tax advice provided by someone who is legally allowed to provide it.
All tax planning services arranged by our firm meet this criterion. Even better, by having us arrange your tax planning, you can be sure that the management of your tax obligations complements all other elements of your financial plan. No more situations where one hand does not know what the other hand is doing. The tax impact of everything you do is thought through before we recommend you do anything.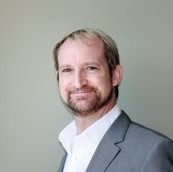 Andrew Malins
Director
Andrew has 28 years of experience advising clients in small and medium enterprises and personal financial affairs. During that time, he has specialised in tax and business strategies, taking a holistic approach to the financial management of his client's financial affairs, with a particular interest in investing and planning for retirement.
As well as being an Authorised Representative, Andrew is a registered Chartered Accountant, Tax Agent, public practitioner and a member of the Australian Institute of Management (AIM) and the Taxation Institute.
Andrew Malins is an authorised representative (330831) of CIP Licensing Limited (AFSL 471728).
Relevant Articles...
Most parents worry about providing for their kids' future. The specific way in which you save for your kids' future might vary, but the essential principle is the same: the best way to help your kids is simply to maximise your own wealth.