Estate Planning
Estate planning is the process of ensuring that your wealth is directed according to your wishes after you die. Making sure your wealth goes where you want it to is not just a simple matter of preparing a will – although a will is almost always a key part of your estate planning. You also need to consider things such as your superannuation benefits, family businesses, assets owned by legal entities such as family trusts as well as assets owned as joint tenants, etc.
It is also vital that your estate planning be consistent with your current financial planning, to ensure that your affairs are handled as efficiently and cost-effectively as possible, both now and in the future.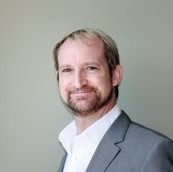 Andrew Malins
Director
Andrew has 28 years of experience advising clients in small and medium enterprises and personal financial affairs. During that time, he has specialised in tax and business strategies, taking a holistic approach to the financial management of his client's financial affairs, with a particular interest in investing and planning for retirement.
As well as being an Authorised Representative, Andrew is a registered Chartered Accountant, Tax Agent, public practitioner and a member of the Australian Institute of Management (AIM) and the Taxation Institute.
Andrew Malins is an authorised representative (330831) of CIP Licensing Limited (AFSL 471728).
Relevant Articles...
This week, we saw another version of the tug of war at play in Australia's residential property market. APRA is trying to pull prices in one direction while other arms of Government strive for the opposite result. Time will tell whose arms are stronger, but people wanting to buy homes should be barracking for APRA. A win for APRA would save people years of hard work.