Superannuation
Most people think of superannuation as a tax-favoured way of saving for your retirement. For employees, it is compulsory. For self-employed people, it is optional. For everybody, it is a great idea.
Superannuation is about more than retirement planning, it is actually a cornerstone of most people's financial plan. This is because 'super' touches every other aspect of your financial planning. The way you manage your super impacts on how you manage your insurances, your other investments, your tax planning, your retirement planning, your marriage, your divorce, how and when you might help your adult kids out financially, your estate planning and even how you repay your own mortgage.
It is super by name and even more super by nature.
There are three types of super fund: retail funds, industry funds and self-managed superannuation funds. Different clients are suited to one or more of these types, and sometimes it makes sense to use more than one type in combination. We help you select the best type of fund for you. We then help you make best use of whichever option you take. This is important because super can and should be incorporated into your thinking about everything to do with your finances.
If you decide to manage your own super (a 'self-managed super fund,' or SMSF), we assist with all facets of establishing and maintaining this fund. This includes the facilitation, through our legal team, of all documents needed to start and then make best use of your fund.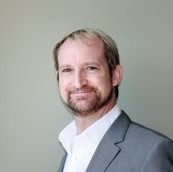 Andrew Malins
Director
Andrew has 28 years of experience advising clients in small and medium enterprises and personal financial affairs. During that time, he has specialised in tax and business strategies, taking a holistic approach to the financial management of his client's financial affairs, with a particular interest in investing and planning for retirement.
As well as being an Authorised Representative, Andrew is a registered Chartered Accountant, Tax Agent, public practitioner and a member of the Australian Institute of Management (AIM) and the Taxation Institute.
Andrew Malins is an authorised representative (330831) of CIP Licensing Limited (AFSL 471728).
Relevant Articles...
The financial year is almost over. Which, of course, means that the new financial year is about to start. This makes right now a great time to develop some better financial habits, so that your finances are fully charged come June 30 next year.