Financial Planning
Financial planning means managing all aspects of your financial situation.
Managing finances is complex. And as the saying goes, 'failing to plan is planning to fail.' We provide a comprehensive financial planning service that brings together all elements of your financial profile. Our plans address:
Risk insurances;
Debt and debt management;
Cashflow and income management;
Career planning;
Superannuation;
Retirement;
Aged care; and
Estate planning
Each of these elements is important in its own right and making positive changes in any one area will provide substantial benefit. But the real benefits come when two or more of these elements are addressed together. That is when your financial profile really starts to sing.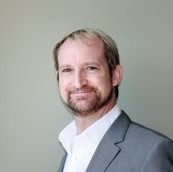 Andrew Malins
Director
Andrew has 28 years of experience advising clients in small and medium enterprises and personal financial affairs. During that time, he has specialised in tax and business strategies, taking a holistic approach to the financial management of his client's financial affairs, with a particular interest in investing and planning for retirement.
As well as being an Authorised Representative, Andrew is a registered Chartered Accountant, Tax Agent, public practitioner and a member of the Australian Institute of Management (AIM) and the Taxation Institute.
Andrew Malins is an authorised representative (330831) of CIP Licensing Limited (AFSL 471728).
Relevant Articles...
People need to adapt to new circumstances. It is how humans have always survived. This was brought home to us last week as we watched the women's final of the Australian Open. As you might have seen, Naomi Osaka beat Jennifer Brady to claim her fourth grand slam title. Well played Naomi. But it is Brady's story that we really liked.