This newsletter combines our regular property and sharemarket updates. We discuss the latest findings of the ASX Russell Long-Term Investing Report, which show that residential investment property has once again been the best performing asset class over the last 10 and 20 year periods. Interestingly, the share market has not done as well - although this has much to do with the 'point-to-point' nature of the 10 and 20-year time periods that were examined.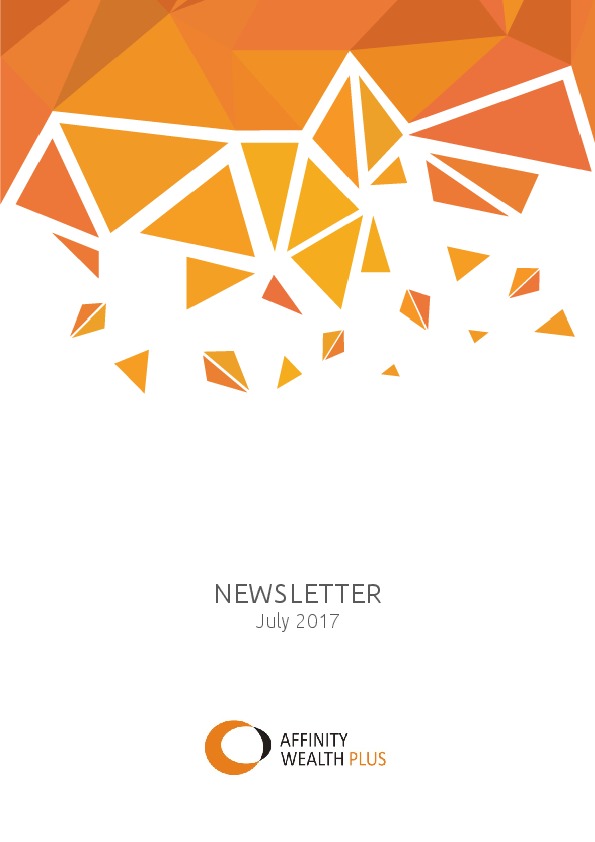 The financial year that has just ended treated investors well. Average share market returns were around 14% - which will have a flow on impact on superannuation benefits as well as have an obvious impact on direct investors into the equity market. In this edition of our newsletter, we don't just review the past month of share market returns – we have a look at the last five years. We also discuss an interesting phenomenon in the housing markets around Australia. Finally, we discuss the changes to superannuation taking effect from this week – and show you how they may affect you.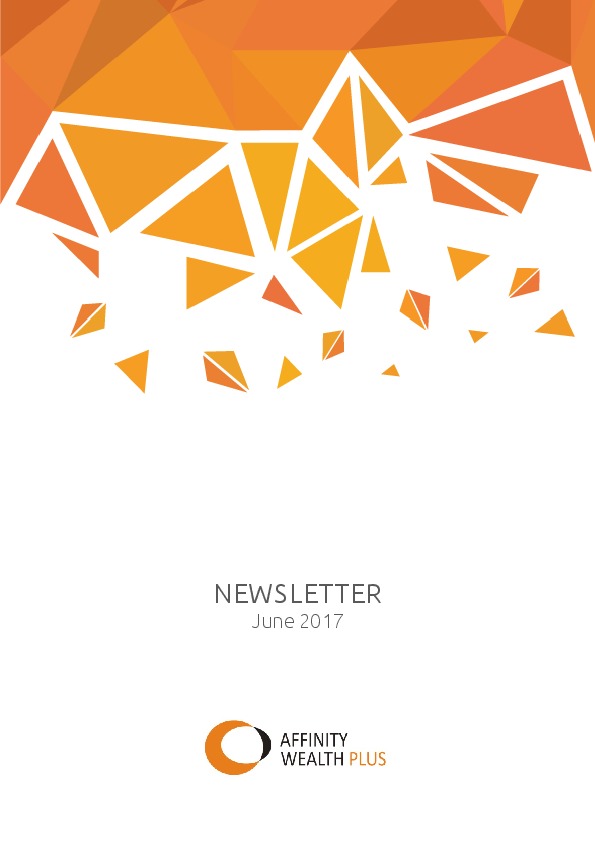 June is usually a busy month for financial advisers and our clients. The financial year ends this month and that means that anything that needs to be done for the 2016/17 tax year needs to be done now. So read on and please do not hesitate to get in touch if there is anything you need help with before the end of June.
April was an unusual month – Sydney house prices went down and took the national average house price down with them. Most people think this is actually good news – and in this month's newsletter we discuss why that is the case. Have a read and learn a little more about the property market you hear so much about.
Did you know that the share market has produced a 20% return in the last 12 months? It has – seeming without too many people noticing. You can read all about it in our April newsletter, which also contains an update on the residential property market and three separate articles on different aspects of debt and its effective management.
Welcome to our second newsletter for 2017! This newsletter contains our blog articles from February, plus the all-important market update for the two main investment asset classes: residential property and the Australian share market. As ever, please feel free to send this newsletter to anyone you think would find it useful – and get in touch with us yourself if there is something you would like to discuss.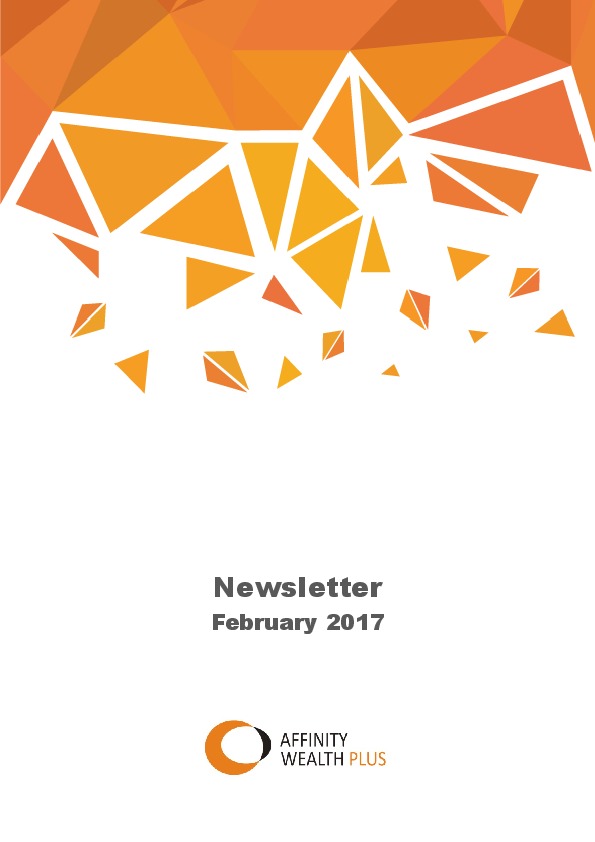 2016 was an extraordinary year for property prices. On a national scale, house prices grew by more than 10%. Even Perth did better than 2015. But is this good news or bad? Our answer might surprise you.
The state of the property market is front and centre in our first newsletter for 2017. We also examine the state of the share market, and whether it will be 'Trumped' in 2017, before taking a good look at how small business owners can make 2017 a better year than ever with some simple cost-saving steps that are easy to implement.
So, welcome to 2017 and happy reading!
In our November newsletter, we continue our new column – our monthly review of the state of the market. We also offer a couple of cautionary tales that remind us that simply listing on the share market does not mean anything when it comes to profitability. We then take an educative bent – and discuss why median house prices may or may not be helpful, before taking this time before the Christmas rush to show you a good way to say thanks to your staff for their hard work this year.
In our October newsletter, we introduce a new column – our monthly review of the state of the market. We also examine recent research that has revealed that insurers are systemically trying to refuse claims as a way of boosting profits. We also tell a heart-warming tale of a client, Shirley, and the difference decent financial planning is making to her retirement, before closing with a discussion of why we chose to be a non-aligned financial adviser.
In our September newsletter, we discuss how good advice can be boring. We also comment on Australia's extraordinary run – 25 years of uninterrupted economic growth. We also discuss the changes to the changes to the super rules announced in May. Finally, what to do while interest rates are low.
In our August newsletter, we discuss why business owners should not delay starting a separate and unrelated investment strategy.